Built in obsolescence is BS, especially when it comes to phones. Each mobile phone utilizes about 60 rare earth metals which are mined all across the globe, making ethical purchases almost impossible. Factories also pose environmental and ethical problems and no phone manufacturers can offer truly ethically-produced products. Honestly, there is no good option here, only 'less bad' ones.
Environmentally, cellphone manufacturers aren't faring any better. An estimated 968TWh of energy, enough to power India for a year, went to the manufacturing of cellphones in the last decade. In 2017, used mobile phones and accessories resulted in 50 metric tons of e-waste.
Sadly, the only really ethical and eco-friendly phone on the market is no longer available with all the Fairphone units sold out.
In the Greenpeace Review, the other manufacturers scored as follows:
Fairphone: B
Apple: B-
Microsoft C-
Sony D+
Google D+
Huawei: D
Asus: D
Samsung: D-
Amazon: F
 So we understand that there are no 'good' options, but these are the 'less bad' ones.
iPhone 6 Plus, and above

Apple has earned the number one spot thanks to it's Greenpeace rating, although much can still be done to clean up the supply chain, make it more transparent and reduce built-in obsolescence. Apple can do much to improve both its ethical and environmental scorecard.
Microsoft Lumia 500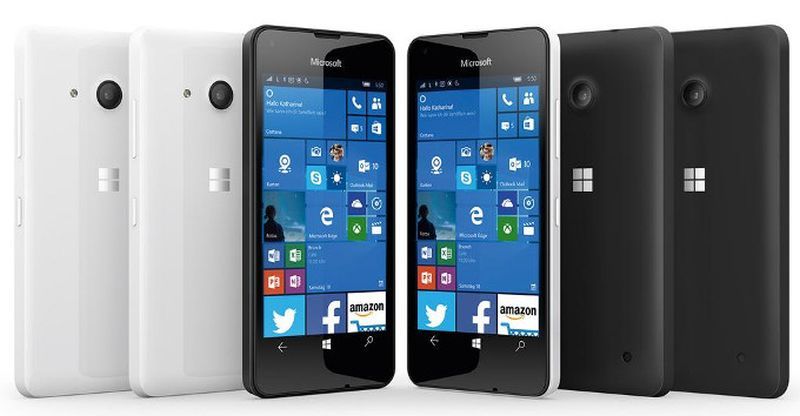 While it's not the most popular Microsoft option, the Lumia 500 contains no nickel, plastic or  brominated flame retardants. It is very energy efficient and has low radiation levels.
Sony Xperia Z 
Sony most environmental friendly phone is the Xperia Z.
The industry still has a long way to go to achieve acceptable environmental and ethical standards. Phones need to be repairable and upgradable as built-in obsolescence is the most damaging aspect of smartphone technology. Until then, favoring manufacturers who are doing slightly better than their peers will drive the industry to do better.